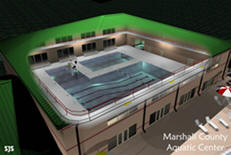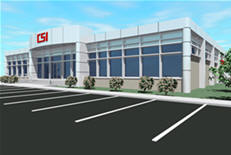 CADD Solutions
Information about softwares we use and how all our services are rooted in CADD.
Technical Drawing
We provide unique drafting service by spanning multiple disciplines of drafting including Architectural, Electrical, Manufacturing, Mechanical, Civil and Industrial. These drawings are used for construction, maintenance and presentations. We provide this as an A/E support service, so all drawings are done under the appropriate professional supervision.
Drawing Conversion
We can convert almost any existing paper drawing into an easily edited AutoCAD drawing. Our primary method is "Heads-up- Digitizing". "Heads-up-Digitizing" is using CAD to trace over a scanned image, while drawing and formatting the drawing to be dimensionally accurate and contain native CAD entities. Also there are many electronic formats of drawings that we can convert into the required format.
Drawing Maintenance
Many companies do not have the staff to maintain their facility or production drawings. Therefore the changing information of drawings become very difficult to read and out-of-date. This can lead to inefficient maintenance and lack of documentation and possible code violations. We provide the necessary services to help facility managers and maintenance personnel keep drawings accurate, available and legible which maximize their initial investment in the original drawings and helping them comply with governing regulations.
Miscellaneous
3-D visualization, archiving, consulting and training
People are visual and we live in a 3Dimensional world. Therefore it makes sense when trying presenting a project to:
Sell the concept to a customer
Win support of a group
Raise funds from donors
Tell the community about a project
Give them a picture that shows real world perspectives. A 3D model is built in CAD to determine the best perspective for presenting. Color schemes and textures are then applied to create a realistic representation of the building and materials to be used.